Comic Publishing Platform Alandal Breaks Into The Top 2,000 Websites Globally Within A Month Of Its Launch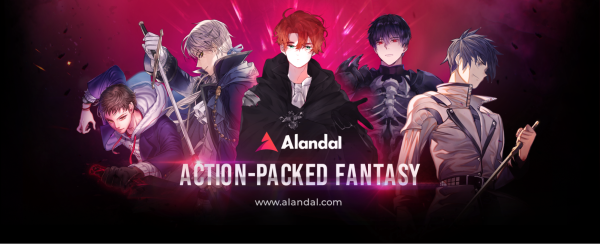 In an impressive display of rapid growth and commitment to quality, Alandal, the newly launched comic publishing platform, has achieved a significant milestone by entering the top 2,000 websites globally within its first month since its inception on July 1st, 2023.
Every comic featured on Alandal stands out as an original masterpiece produced and owned exclusively by the platform. This dedication to unique content has not only set Alandal apart from its competitors but has also made it the fastest-growing platform in its niche to date.
Alandal's quick rise showcases its focus on quality and originality. Launched with a vision to provide a hub of creativity and a unique space for comic enthusiasts, Alandal has swiftly established itself as a dominant force in the comic publishing sector. Its rapid ascent in global rankings clearly indicates its commitment to high-quality content and its ability to resonate with a vast audience.
Beyond just being a publishing platform, Alandal is a treasure trove of creativity, offering exclusive comics unavailable elsewhere. Readers can immerse themselves in a world of action-filled fantasy, diving deep into tales of revenge, reincarnation, and more, all while knowing they are experiencing something truly unique.
The journey of Alandal began on July 1st, 2023, and in a short span, it has not only carved a niche for itself in the comic publishing world but has also made a significant mark on the global stage. Born out of a profound passion for storytelling and an unwavering commitment to delivering unparalleled original content to fans, Alandal's success story is just the beginning. With ambitious plans on the horizon, the platform aims to continuously expand its universe of unique comics, further solidifying its position as the preferred destination for comic enthusiasts worldwide.
As Alandal continues on its upward trajectory, comic lovers can anticipate a richer, more diverse collection of webtoons and web novels, each promising a journey into realms of fantasy, action, and unparalleled storytelling.
For more information on Alandal and its offerings, visit https://alandal.com
Follow Alandal on Social Media:
Twitter: https://twitter.com/alandalstories
Facebook: https://www.facebook.com/Alandalstories/
Instagram: https://www.instagram.com/alandalstories/
About Company:
Alandal, a comic publishing platform, was launched on July 1st, 2023, with a mission to offer original and high-quality content to comic enthusiasts. It has achieved remarkable success in just one month, ranking among the top 2,000 websites globally. With a vision to expand and diversify its content, Alandal is set to become the ultimate destination for comic lovers around the world.
Media Contact
Company Name: Alandal
Contact Person: Media Relations
Email: Send Email
Country: United Arab Emirates
Website: alandal.com