A Year Since Its Launch, Lavish Life Magazine, a Publication Based In Los Angeles, Has Captivated The Global Community By Achieving International Recognition & A Multi Million Dollar Valuation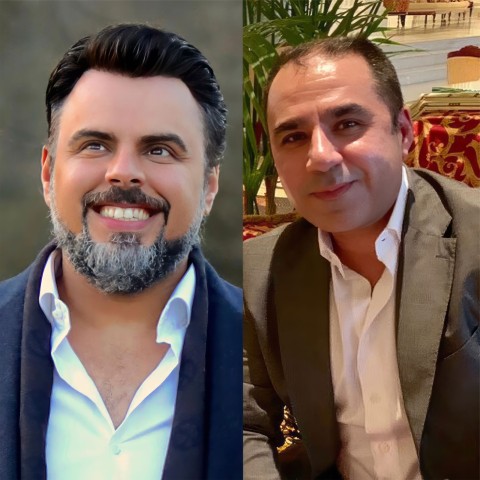 California based Lavish Life Magazine, an elite digital publication, is now valued easily at a whopping $20 million, barely a year after its launch backed by Los Angeles-based MetaMedia Capital Inc , a private equity pioneered by renowned entrepreneurs and philanthropists Fahad Al Sufayeh and Omid Rahravani, the duo are known in business world for their golden touch in investment projects . Lavish Life magazine has swiftly amassed a vast following both domestically and internationally, it caters to the crème de la crème of society with its opulent coverage of luxury travel, exotic supercars, high-end fashion, celebrities and elite social events.
The success and meteoric rise of Lavish Life Magazine is fueled by strategic partnerships with luxury brands and the unwavering support of its Beverly Hills and Hollywood readership. The digital magazine, an epitome of splendor, has given its readers an all-access pass to the lives of renowned Hollywood figures, interviewing successful entrepreneurs, film directors, and producers, alongside comedic gem, Max Amini. Outside the States, Lavish Life Magazine has interviewed international fashion celebrities such as Beyoncé and Jennifer Lopez's favorite designers, Zuhair Murad in Paris, and Nicholas Jebran in the Middle East. In the commercial realm, Lavish Life Magazine has spotlighted luxury establishments including the Four Seasons and St. Regis Hotels, JSX private Jets, Sothebys, Christies, Compass, among others. Its influence extends to the world of real estate, providing agents and entrepreneurs with a platform to reach previously inaccessible markets, thereby spurring rapid business growth both in California, the US and worldwide.
Lavish Life has bridged the divide between the realms of Luxury Real Estate, Hollywood Filmmaking, and Top Brands, delivering the latest news and insights from these industries to its high-society audience. It's no wonder then that Lavish Life is met with a deluge of appreciation from LA-based entrepreneurs and from across the globe for its continuous support. But what's the secret behind this prodigious success? The answer lies in their approach – a potent combination of high-quality, tailored content, a strong online presence through a user-friendly website and mobile app, and a vigorous social media presence. Lavish Life Magazine has also masterfully connected advertisers with an affluent audience, offering a curated selection of the finest experiences, products, and services. Despite receiving a $20 million buyout offer from a Qatari investor in early 2023 , MetaMedia Capital Inc. the majority shareholder of the publication declined promptly. Their conviction is that Lavish Life Magazine's popularity and accelerating traction among advertisers will increase the platform's worth even further is evident.
MetaMedia Capital Inc. has a legacy of diverse experience in media and entertainment, has evolved into a global private equity firm, renowned for its expertise in the technology, media, and entertainment sectors. The firm's vision is to become Hollywood's leading source for film financing and acquisitions, providing major film studios with unprecedented access to capital, industry know-how, and talent. Since its inception, MetaMedia Capital has been at the vanguard of tech, media, and entertainment investments, leveraging a global network of strategic partners across North America, Europe, Asia, and the Middle East. The primary objective is to unearth growth opportunities for Hollywood and its international business partners, yielding remarkable achievements and outcomes.
The illustrious founders of MetaMedia Capital Inc. Fahad Al Sufayeh and Omid Rahravani are championing a new model of entrepreneurship, one that fuses a relentless pursuit of business growth with an unwavering commitment to philanthropy. The partnership they've fostered has led to the expansion of their business empire, spanning sectors from technology and media to entertainment. However, their innovative entrepreneurial model isn't solely about earning and expanding – it's also about giving back. Recently, they pledged to donate a significant portion of their profit proceeds from sponsored articles in Lavish Life Magazine, channeling resources back to their favorite charities in Los Angeles, their home base. This commitment isn't a one-off gesture but a testament to their long-standing ethos of stewardship and giving back to society. There's no denying that Lavish Life Magazine, in its meteoric rise, has redefined the luxury lifestyle industry. Its soaring popularity and potential for further growth make for an intriguing story. We sat down at the Waldorf Astoria Beverly Hills with the masterminds behind this success, Chairman Fahad Al Sufayeh and CEO Omid Rahravani of MetaMedia Capital to delve into their vision for Lavish Life Magazine and its future.
As we begin our conversation, Fahad Al Sufayeh, the dynamic Chairman of MetaMedia Capital, shares, "The luxury market is witnessing unparalleled growth, with consumers increasingly craving unique experiences and products. Our platform serves as a conduit for these demands, and a recent offer of $20 million USD to acquire Lavish Life is just a hint of the exponential growth we anticipate." He further adds, "With a high volume of readers utilizing our platform as a portal to explore new products and luxury businesses globally, our advertiser count is rapidly climbing, positively impacting our magazine's valuation." Fahad Al Sufayeh's ambition for Lavish Life Magazine doesn't stop here. "Our goal is to create compelling content and establish robust relationships with luxury brands and service providers to command a considerable market share," he notes. "I am convinced that Lavish Life will achieve massive success in a very short period." Looking ahead, Fahad Al Sufayeh unveiled future plans for the magazine that point towards exciting horizons. "Our strategic roadmap includes raising capital to develop a Netflix-style TV series showcasing our featured entrepreneurs' success stories in short documentaries and directing new films. This approach will present tremendous opportunities for US and Arab investors, offering investment organizations and sovereign funds in the UAE, Qatar, and Saudi Arabia a chance to partake in Lavish Life Magazine Brand's flourishing production growth."
Omid Rahravani the Ceo talks about the mission of Lavish Life Magazine. "Our aim is to evolve into a global luxury platform that connects entrepreneurs and businesses from every corner of the world," he states. In line with this vision, Omid Rahravani envisions MetaMedia Capital Inc playing a pivotal role in establishing financial partnerships between Middle Eastern investors and Lavish Life Magazine in Hollywood. He shares, "Lavish Life Magazine has crafted a detailed financial model and formula that projects strong revenue growth and profitability within a few years of operation. Our projections signal a positive cash flow, driven primarily by advertising and subscription revenue, along with affiliate marketing and event sponsorships."
We are truly impressed by the history and record of success of these two distinguished entrepreneurs Fahad Al Sufayeh and Omid Rahravani and their diverse portfolio of companies under their purview. Their fervor for investing in startups, especially at seed and growth stages, has led them to introduce numerous innovative technologies to the Middle East region. They've positioned themselves as leaders and experts in their field. As per media rumor speculations, the duo's combined net worth stands at an impressive $750 million. This staggering wealth has been amassed primarily from tech acquisitions, stock market investments, and cryptocurrencies. However, what truly sets them apart is their shared vision of a world where success is measured not just in dollars but also in deeds. And so, they continue to redefine the role of the modern-day entrepreneur – as benefactors as much as benefitees.
As our conversation draws to a close, one thing is clear: Lavish Life Magazine is not just a publication. It's a bold vision led by forward-thinking leaders, ready to redefine luxury lifestyle and lead the charge towards a prosperous future. With an unwavering commitment to creating high-quality content and forming strong alliances with luxury brands, it's no wonder the world is watching Lavish Life Magazine meteoric rise with bated breath.
Media Contact
Company Name: MetaMedia Capital Inc.
Contact Person: Ruth Williams
Email: Send Email
City: Los Angeles
State: California
Country: United States
Website: metamediacapital.com