Emerging artist Headband Henny releases 3-song EP titled "Henny's EP"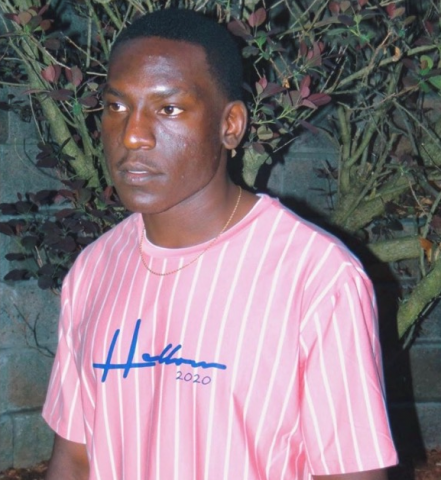 Based out of Kalamazoo, Michigan, Headband Henny is a young Ugandan artist who makes unique music. Having started making music on his phone using the app "Bandlab", and iPhone lightning headphones to record his first single "Impressive", Henny has proven that equipment is only secondary if you have talent and passion for making music. With over 50,000 streams across all popular music platforms like Sound Cloud, Apple Music, and Spotify, Henny is winning listeners' hearts worldwide with his free-flowing vocals and 'sing rap' music style.
After the success of his debut single "Impressive" released on June 18, 2020, Henny has finally dropped his 3-song EP titled "Henny's EP" on leading musical platforms in July 2020. With songs like "Ukelele Song", "Warm Blanket", and "Good", this EP demonstrates Henny's knack for good music and amazing music-making skills. Henny likes to call this EP as an experimental project that doesn't have a real story behind it. It is mostly about love or personal accounts that he has made into songs. For an experiment, this EP is a little too good and will make you fall in love with Henny's style instantly.
Telling about his musical journey, Henny says, "I've been making music since my sophomore year of high school. I released a song under the name "WavyATT as a sophomore. After that, I didn't really focus on music that much until my senior year, when I recorded a cover of "Someone to spend time with" by Los Retros with my school friend Lina. Then I started to create more music and eventually dropped my first single in June of 2020, and the rest of my EP a few weeks after that."
Henny has always been surrounded by music and was inspired by his elder brother Mike AKA Benna for pursuing it as a career. His brother would play music in the house all the time, and in the car whenever he dropped or picked Henny from a place, and this is what made him accustomed to music in the first place.
He doesn't like to confine his music style to any particular genre but when asked about it, he said, "an Alternative or Indie style of music with some Lofi influences" would describe his music style the best.
Henny is very passionate about making music. For him, it doesn't matter if his music is heard by 5 people or 5 million, as long as it makes someone happy. He wants to get into a position where he could make music more easily and perform it for those who admire it.
Listen to the "Henny's EP" now on Spotify.com.
Media Contact
Company Name: Headband Henny
Contact Person: Henry Parwoth
Email: Send Email
Phone: 2695487161
Country: United States
Website: open.spotify.com/artist/5TVg3o43tfrceLxSCPTvro